Meet the board, Administration, Staff and Faculty of Grace Christian Academy – Saipan.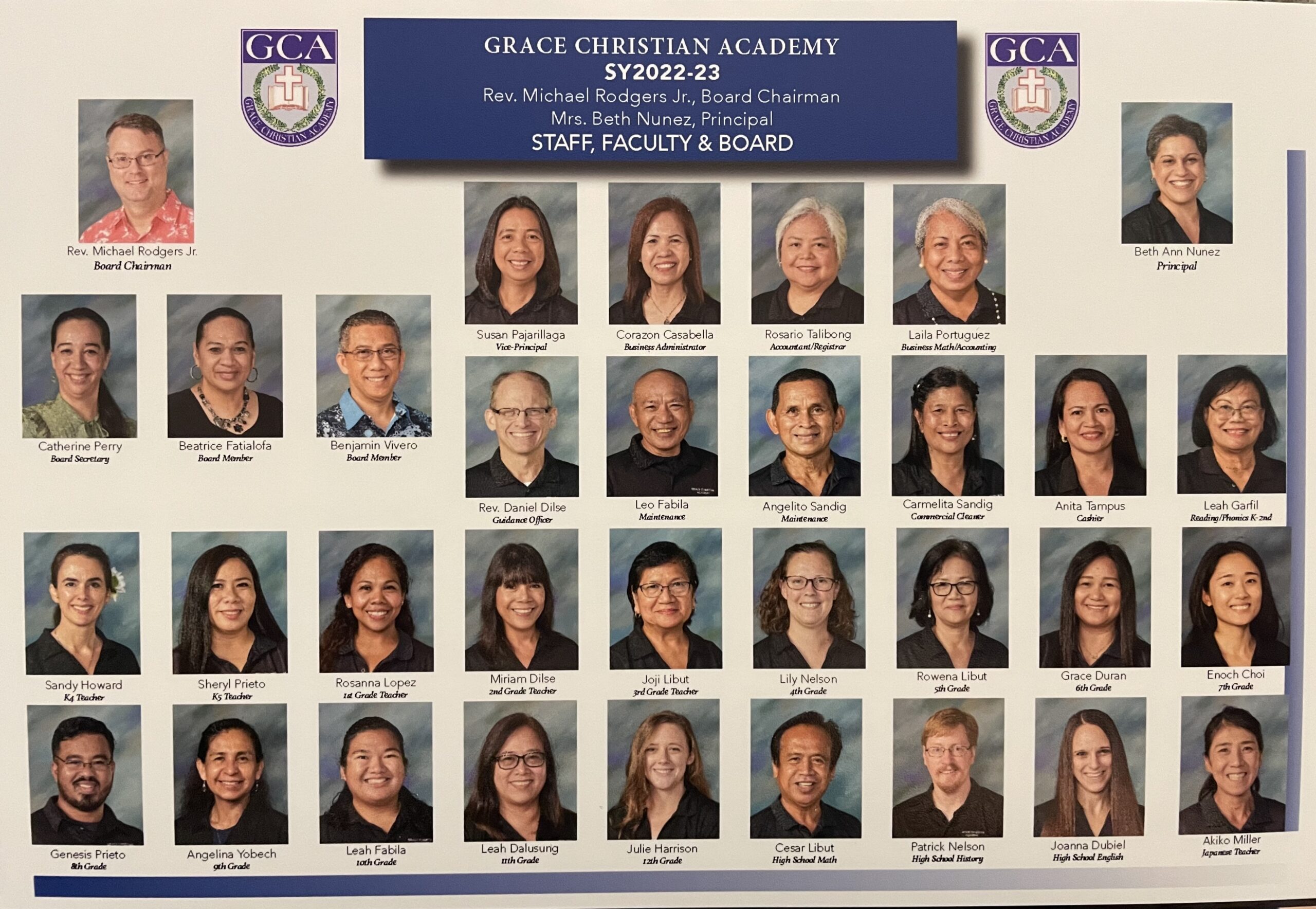 Board
Biographical Info
Mrs Beth has been serving now as Principal of Grace Christian Academy since 201?. Before that time she served as the Vice Principal from 2012 coming from New York. Mrs Beth Nunez first came to GCA in 1993 and served as elementary teacher and then as Kindergarten Principal at our previous Guala Rai campus.
BA in Education from ??
MA in Education from ??
Categories:
Administration
Administration
Staff
Faculty